Here are the exciting new trends that will dominate year 2020. If you haven't read part 1 of this article, please click here.
---
IoT and AI
The Internet of Things (IoT) is where products and appliances automatically connect to other appliances or service center through the internet. Naturally, printers are connected to computers, but it's increasingly common to see printers that connect to smartphones, enabling services such as printing-on-the-go. The IoT will enable consumers to purchase print products by interfacing with other products or even advertising pieces. Companies that offer print on demand services will experience the most growth in this respect.
The IoT also means that printers will be able to use Artificial Intelligence (AI) to know when they run out of ink, paper, or spare parts, and to automatically order the needed supplies. AI technologies also offer facial and voice recognition, printing equipment with machine learning capabilities and increased customization, optimization, and customer personalization.
Cyber Security
In this digital age, when consumers can order products and services using their smartphones, digital wallets, and soon by interfacing with other products (IoT), the need for cyber security is more important than ever. In 2020, we expect to see more print services that offer added security and advanced means to ward off hackers and cybercriminals.
Modern print environments are very complex, as they involve a lot of equipment from various manufacturers, so protecting such systems is very challenging, especially when it comes to IoT. Cyber attackers might seek exploits in seemingly harmless equipment, such that do not store sensitive data, simply to gain access to the network itself. In 2020, print security should be regarded with the same priority as as the rest of the IT infrastructure.
3D Printing
From consumer goods to the automotive industry, 3D printing has long passed the point of being as a solution for prototype production. In the past few years we've seen big advancements in 3D printing technology, equipment, materials and design software. In 2020, we will have more accurate and efficient 3D printers, due to the installment of sensors that enable in-process monitoring, and the integration of machine learning algorithms with these sensors to make 3D printing a much smarter process.
Traditional print companies and service providers already started offering 3D printing service to their existing clients, which is something we expect to see more of in the coming years.
Graphic Design
Graphic design has always been a field of inspiration to many related industries, and the dawn of a new decade is an important milestone for graphic design. The biggest trends for graphic design in 2020 are: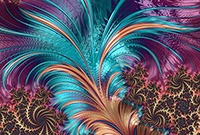 Bright, bold and "futuristic" color palettes
We are not using flying cars to commute (yet), but in terms of graphic design – the future is already here. This year we expect bright, luminous and over-saturated color palettes with a "futuristic" feel that we don't often see in nature, such as luminous colors, strong blues, bright yellows, purples and pinks that make us feel that 2020 is the year of the future.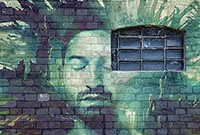 Graffiti, cyberpunk and street-style art
Street art and graffiti are the characteristics of urban lifestyle – representing, youth, strength, freshness, boldness and rebellion. Some major cities even have guided tours to visit select street art works. Graffiti and street art which were very common in the 80's and 90's also have a retro appeal, which in itself is making a comeback in 2020.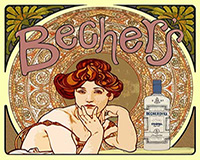 Earthly colors, vintage and Art Nouveau styles
Everybody loves vintage. This year we will see many designs using the earthly colors and "homey" feeling of the 50's, the complicated, decorative and curvy lines of Art Nouveau and Art Deco of the 20's, and even the "industrial" looks of the Victorian era architecture and fashion design. The contrast between modern, digital images and the aesthetics of past decades (or even centuries) has a very strong artistic presence.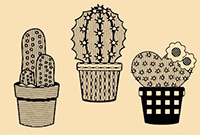 Line art, simplified illustrations and thin geometry
Curved or straight – lines are the basis of every drawing or graphic design. Curved lines often represent the "nature" aesthetics, while straight lines have a "man made" feeling to them. This year we'll see more straight lines, schematic illustrations, clean and elegant line art patterns, thin lines textures, doodling and oversimplified, abstract sketches.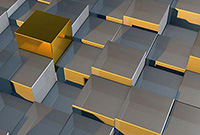 Isometrics and geometric designs, 3D depth, bevels and chisels
Thanks to modern technology and innovative software tools, awesome 3D designs are much easier to produce nowadays. In addition, isometric illustrations and geometric designs are the preferred approach for infographics, web design and presentation design. Bevels and chisels are a great "in between" solution to the debate of flat design versus realistic design, as they seem realistic, but actually made of flat colors.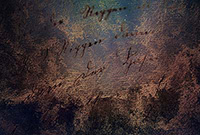 Artistic and handwriting typography, text masking, patterns and textures
While typography is usually pragmatic and functional, extra large, bold and crazy typeface can make an artistic statement as well. Designers this year will favor thick, heavy fonts, typography decorated with flowers and shapes, semi transparency and text masked with images and graphic elements. Patterns and textures are also making a comeback, matching the trend of flat design noted earlier.
Conclusion
These upcoming trends offer print companies and service providers with opportunities for internal and external growth, while keeping up to date with the ever changing dynamics of the market. Improving productivity and efficiency while offering a wider range of print products is the key for a thriving business in the years to come.
As the print industry continues to reinvent itself, manufacturers and print service providers must stay relevant through compelling print and digital workflow solutions and by offering services that are more relevant to the smart, modern workplace.