It's almost time to close the books on year 2019, and look forward to the new year ahead. The past year has taught us, that despite some gloom and doom predictions, print is not dead – in fact it's alive more than ever. After a 1.8% industry growth in 2018, the industry has grown by 3.5% in 2019, with a total amount of $850 billion in industry revenues in the US alone. Technology innovation is pushing the print industry forward, and the coming year 2020 looks promising.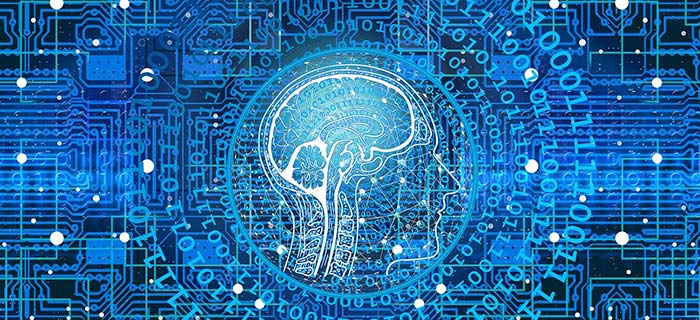 2020 Printing Industry Trends
Advanced Technology
Technology is often the spearhead in trend setting, more so in the printing industry. In 2020 we will see advanced printing equipment that can print on a wide variety of surfaces and materials (even printing solar panels on fabric), equipment that requires little to no maintenance – which increases efficiency and decreases costs, and new technology for increased printing speed and image quality.
Cloud services is another trend being adopted in the printing industry, which enables print companies to work on virtual servers (such as Google Cloud) and be less dependent on the complications of on-premise computers and on-premise work. Lexmark, Ricoh and Xerox already offer cloud-based print services, where print jobs are kept behind a firewall for added security.
Sustainability and Accountability
As one of the world's largest industries, the print and packaging industry as a whole has gone to great lengths to help reduce worldwide carbon emission footprint. Unique innovations such as paper bottles, algae ink, recycled paper, and even treeless paper will continue to grow and dominate in 2020. In addition, eco-friendly trends such as responsible foresting, reduced chemicals in paint products, sustainable packaging and other print workflow improvements that help to reduce wastage and improve the level of compliance are also expected to grow this year.
Since environmental issues are now the focus of attention for many customers, print companies have to not only go the extra mile, but to announce and demonstrate that they do so. Some companies for example, utilize in-box printing to eliminate the use of separate receipts, thereby confirming their environmental awareness to customers.
Web to Print
As e-commerce grows in almost every market, and physical stores are shutting down, printing companies must keep abreast by offering online stores for their print products. Customers around the world are purchasing products online from the convenience of their homes, with the ability to track the shipping progress and package location. Web to print technology has been around for a few years, but the expected massive growth of e-commerce in 2020 will certainly drive more print companies to offer such services.
Personalization and Customization
The impact of social media has changed consumer behavior to take control over the purchase process, and expect a more personalized experience. The print industry is no exception, and in the coming year we will see more personalization and customization in the purchase process. More and more customers are seeking to design their own print products, and thanks to web to print systems, print companies can offer a lot of customization through templates, complex QR codes, and web applications that send the print job digitally to the printer.
Another implication of the personalized experience, is expanding the services print companies offer, and adding tailor-made services such as design, layout, packaging, 3D printing, and more.
---
Stay tuned for part 2 of New Trends for the Printing Industry in 2020.