Small businesses around the world are already feeling the financial stress from coronavirus restrictions that have millions of people staying at home and avoiding unnecessary shopping trips. As businesses must react to this new situation, many have adjusted their service offerings to meet the current needs. Evidently, printing has a vital role in helping these businesses make the shift.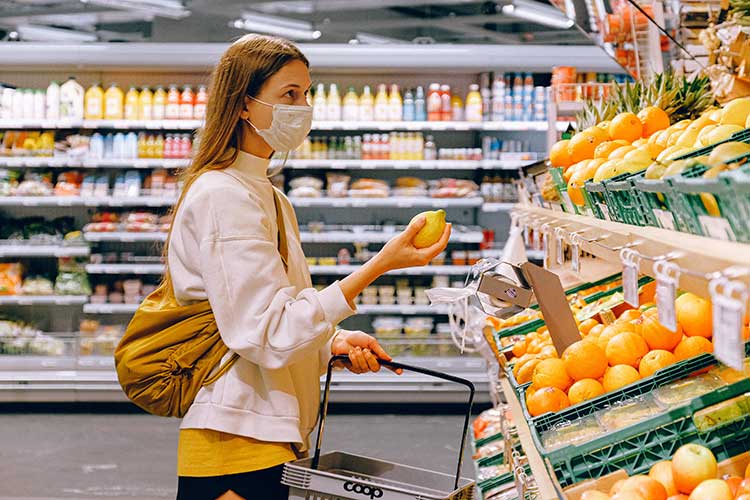 Restaurants
Many restaurants are now offering online orders with curbside pick-up, and need signs and stickers to manage queues. Restaurants that can open for sit-down service must comply with social distancing procedures by limiting accommodations to a certain percentage of their total capacity. They may need pop-up stands and tabletop signs to inform diners of these new policies.
Retail
Whether it's a small shop or a large chain, when retail stores reopen according to social distancing and shopper safety guidelines, they will want to maintain a pleasant and uninterrupted shopping experience. Most stores may need various print products, such as in-store vinyl stickers, way-finding signs, safe queue signs and even a grid system for divided areas.
Commercial Realtors
During this trying period, many businesses will probably close down, relocate, downsize or reevaluate their space requirement. This shift will create ample activity for realtors, who will probably need everything from outdoor banners and pop-up signs to branded tabletop signs and giveaways.
Event Managers
As the situation approves and events will re-emerge, we may expect some concern, confusion, rescheduling and cancellations. From small company events to weddings, conferences and tradeshows; event planners, producers and organizers may need to keep attendees safe and informed with various floor stickers, pop-up banners, tabletop signs, leaflets and brochures.
Packaging
Whether it's taking a pack from the shelf in a store, or having the products delivered with online shopping, packaging has always had an important role of eliciting emotional response from the customers, improving the customer experience, enhancing brand awareness and informing customers about the products themselves.
In some verticals, online shopping has replaced in-store purchasing, in which case the packaging has an even greater effect on the customers. For example, as many people cook at home or order-in, there is a higher demand for cookware, food products and ready meals – which all need packaging. Brands can take this a step further with interactive packaging – embedding QR codes on the packaging that when scanned opens a multitude of content – from brand information, products information and entertainment, to recipes, educational content and interactive games.