Following a few successful tests late last year, this February Solucan hosted an official press conference to demonstrate the impressive capabilities of their Tonejet Cyclone machine – enabling beverage cans production of infinite print customization options with flexible quantities – ranging from 48 to 165,000 beverage cans.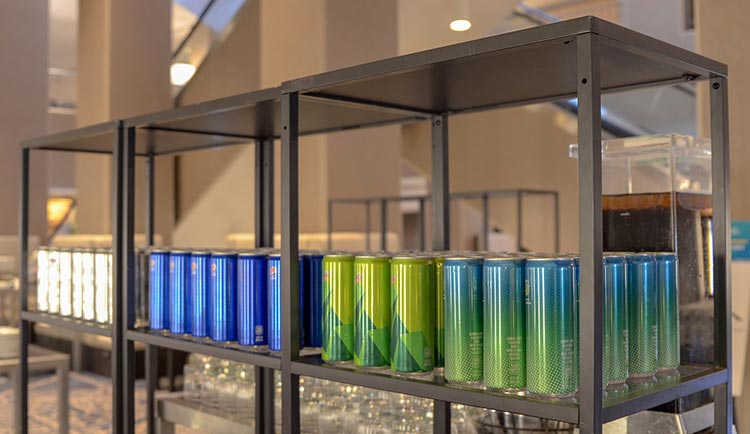 Solucan is a leader of digital print solutions for the canned beverage industry in North America, operating a state-of-the-art technological facility in Trois-Rivières, Canada. As one of the finalists in the Food Innovation Awards in 2019, Solucan is more than a modern print shop, with services including marketing and brand customization.
The cans produced by Solucan are environmentally friendly, being 100% recyclable, minimizing the environmental impact by avoiding the use of plastic sleeves and adhesives. They also use food quality certified inks and address the governmental pressures in Canada for eco-friendly and sustainable packaging.
With more than 8,000 sq.ft. of storage and a fully automated production chain, Solucan is providing local beverage companies with a solution which adheres to changes in the regulations around packaging, while enabling their customers to optimize the printing projects and sync them with their marketing and branding efforts.