Web to Print is a technology solution that enables customers to produce and order their own customized print materials online using templates, directly on your website. This service is mostly geared towards businesses, for creating their marketing materials such as brochures, business cards, catalogs and stationary while maintaining their brand creatives, but it can also be used by individuals wanting to print event invitations, albums or calendars.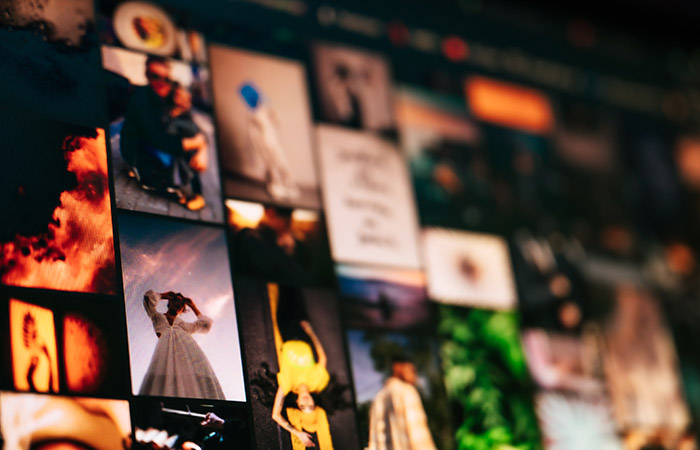 Web to Print offers lots of benefits for both the print shop and its customers. The print shop enjoys an automated system, which reduces costs and manpower, can accept orders 24/7, from anywhere in the world, and integrates with all other systems in the business. The end clients get a friendly, easy-to-use interface with customization and personalization abilities, accessible from a PC or mobile phone, with no quantity limits, and they can monitor the order status at any time.
As technology progresses, so does web-to-print software. What used to be a solution for printing calendars and wedding invitations, can now produce all types of print materials imaginable. Let's take a look at a few unique examples.
Canvas Prints
The biggest trend of the past few years, canvas printing is so huge, that there are websites around the web dedicated entirely to canvas printing. It allows customers to upload personal photos from their phone, and have them printed on canvas, which later can be fixed to a frame and hung on their wall.
As new smartphone models invest so much money on camera technology, it's no wonder nobody uses digital cameras anymore. Most common smartphones can produce great looking photos with high enough resolution to be printed on canvas as large as 60" by 40".
Adding this option to your web to print shop is a sure winner that will boost your sales.
Books
It is often said that "everybody has a book in them". However, publishing a book with offset printing is quite expensive, and usually requires at least 1,000 copies to be profitable. But what about amateur authors who want only 10 copies of their book? Well, now it's possible with on-demand printing – the biggest revolution in book printing since the invention of the press.
On-demand book printing makes it easy and affordable for self-published authors to print any number of copies, even one if they want to. Add this product to your print shop and help aspiring authors get published!
Magnets
This one is also a popular product, allowing users to print their own personal photos or custom designs on magnets. It's great for personal use and for small, local businesses to spread the word on their brand,
Apparel
How cool would it be to print your own design on a T-shirt or a hat? This trend is even bigger than canvas printing, with hundreds of websites dedicated to custom apparel printing. Long sleeves, short sleeves, v-neck or crew neck, hoodies, sweatshirts, hats, bags… you name it.
Apparel print products are great for logo printing, company slogans, personal photos, sophisticated quotes or any unique abstract design for self expression. This product line is a must-have for your web to print store.
Wall Decorations
Taking the canvas printing trend to the next level, these products enable users to print just about any design on wood boards, metal boards, wall stickers or decals. With varying sizes up to 48" by 24" (or larger), these products spice up the atmosphere in any room, from kids rooms to office reception.
If you have a web to print website, and you offer only the usual business cards and wedding invitations, it's time to step it up and add these unique products to your offering. Want to learn more? Contact B2Cprint today.