Web to Print is the new standard for printshops to produce print materials for customers via the internet. It's also known as Web2Print, W2P, e-commerce Print Solution or Remote Publishing – which are all basically the same thing.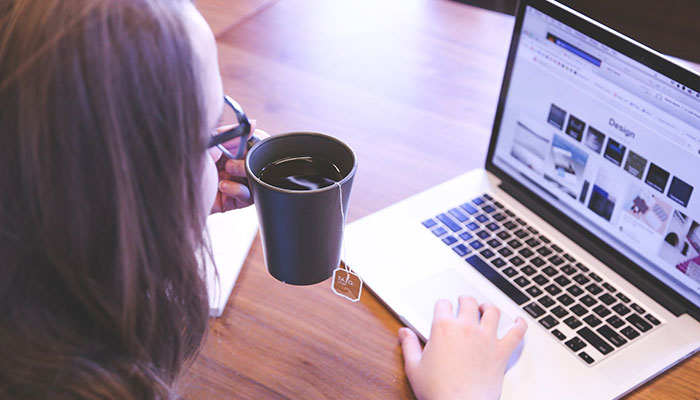 Web to Print is a technology solution that enables customers to create their own customized print materials online using templates, directly on the printshop's website. This service is mostly geared towards businesses, for creating their marketing materials such as brochures, business cards, catalogs and stationary while maintaining their brand creatives, but it can also be used by individuals wanting to print event invitations, albums or calendars.
Benefits of Web to Print Software
Web-to-print software is user-friendly and doesn't require users to have any graphic design experience. The system is very friendly and easy to use, and all the client needs to do is to simply log-in, choose a desired project and get creative – choosing their preferred designs, colors, lettering and paper measurements from a set of menus, just as with any other modern interface.
The software allows customers to customize any design element of the print projects they want to order, and they are able to make easy changes with a few basic menu selections. Customers can make as many edits and changes as they see fit, and they only need to pay for their submitted print orders. According to the print-shop delivering options, customers can track and receive updates about the status of their order and whether it has reached its destination.
Nowadays, many customers are looking for that special feature that allows them to personalize their desired print job. With a web to print solutions, customers can create their own customized project – from personalized business cards, family photo albums, or wedding invitations – to branded brochures, leaflets or calendars.
Previews of edited print projects are a major selling point of web-to-print software interfaces. Instead of traveling to a print shop's physical location to view finished proofs, customers can log in and view clear previews of their print orders from any location with an Internet connection. A number of print shop owners are seeing rises in their client bases from adding mobile versions of web-to-print software that can be used on tablet computers or similar devices.
One of the greatest aspects of a web-to-print storefront is that it can be accessed by customers from any device (computer, tablet or mobile), whenever it's most convenient for them – at any hour of the day, from anywhere in the world with an internet access. There is no need to waste time on back and forth conversations with clients, and the production can be run when it's convenient for the print room, improving productivity and increasing profits.
Web-to-print has a very organized process, ensuring all submitted jobs are queued up for production in an orderly way. The hectic days of chaotic calls and emails with multiple people to place and finalize an order are gone. The system gets and prioritizes orders in an organized, automatic manner.
Since software replaces most of the customer communication, print company owners can concentrate on completing and shipping each submitted order more efficiently. Web-to-print basically allows print vendors to maximize order efficiency and workflow, while freeing their staff to focus on other aspects of the print store (like inventory, helping clients in the store, managing the books and so on).
Implementing a web-to-print software will put your print store at the top of the print providers in your area, so it's time to boost your business. The benefits of this solution will soon justify the investment:
Automated system – reduces costs and manpower.
24/7 – customers can complete orders anytime, anywhere.
Friendly interface – customers can customize and personalize their print products.
Easy access – from PC, mobile and tablet.
Customers can monitor their orders online.
No quantity limits – customers can order small projects.
Integrates perfectly with other systems.
Being an online service that can be accessed from any device, day or night, is what makes this solution so perfect for any print store. It's time to revolutionize your business and boost your sales!