As e-commerce services are growing and improving in recent years, gaining popularity around the world, traditional print shops keep up with the trend by using web to print services. The days when customers email files to the printer are all but gone. With the evolving of web-to-print technology, customers can use the printshop's website in order to easily create and customize their brochures, business cards, newsletters or wedding invitations.
Web to print technology connects the user's web browser with the print house's server, including all the specifications for immediate printing on digital or offset printers. In order for this 'magic' to happen, the print shop website offers various templates which customers can edit and customize to their needs.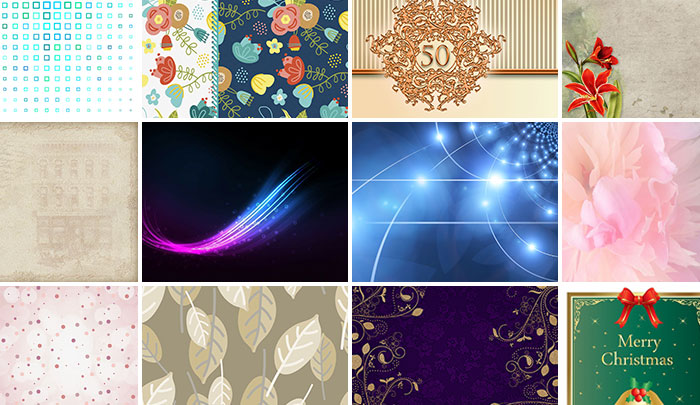 The use of various templates is a common practice for most websites. Templates are easy to set up, have lots of built-in functionality and offer plenty of customization options. Web to print templates are no different, and they play an important role in the success of the entire operation.
Web to print templates are the centerpiece of any printshop website. The templates must be diverse, useful, attractive and customizable in order for the website to thrive. There are dozens of templates out there, to be used for any type of print product – from business cards, postcards, door hangers and wedding invitations, to brochures, folders, leaflets and even retractable banners.
Benefits for Customers
As the web to print process is automatic, less printing personnel is needed which drives down the costs and ensures competitive prices for customers. Additionally, web to print requires less communication with the printshop, enabling customers to order customized and personalized print products from their smartphone 24/7 from anywhere in the world. Web to print templates enable customers to keep brand consistency and make sure all their printed materials have similar design. When customers need to reorder, they can simply view their previous orders, make changes if needed and make the order in a few clicks.
Benefits for Printshops
Web to print reduces administrative and operating costs and minimizes the need for in-house graphic designers. It improves revenues and profitability, allowing the print shop to accept orders 24/7 from anywhere in the world. Since customers often do their research online, web to print services allow the print shop to use digital marketing techniques to appear on search engines and ensure customers find them ahead of competitors.
Good templates are a must-have for any web to print website. They minimize ongoing graphic design and image licensing costs. In order for your web to print website to succeed, make sure the templates you use have great designs, are customizable, properly formatted and compatible with your graphic editing software.
Proper templates must have the ability to easily edit all text fields, change fonts and upload branded graphics. You should display templates for various regions, seasons and holidays, and make sure that customers can save their custom templates for later use.