The QR Code has been around for decades, but some say it's time to move on. Historically, The QR Code was developed from the Barcode – which was introduced in the 1960's in Japan, to help cashiers, so that they wouldn't need to manually enter product codes into the cash register. Over the years, manufacturers requested a 2 dimensional code, so that they can customize and brand it.
After a long research of shapes and patterns, the QR Code was introduced by Denso Wave in 1994. The QR in the name stands for 'Quick Response'. Back then you would still need a QR Code reader (much like the Barcode reader), but around 2002, the use of QR Codes spread globally thanks to the marketing of mobile phones with built-in cameras.
As the use of QR Codes spread, new types of QR Codes were developed over the years, such as Micro QR Codes (smaller), iQR Codes (large coding capacity), FrameQR (better design and illustrations) and more. Recently (Nov. 2019), Xante' Corporation launched their own version, called InfoMark.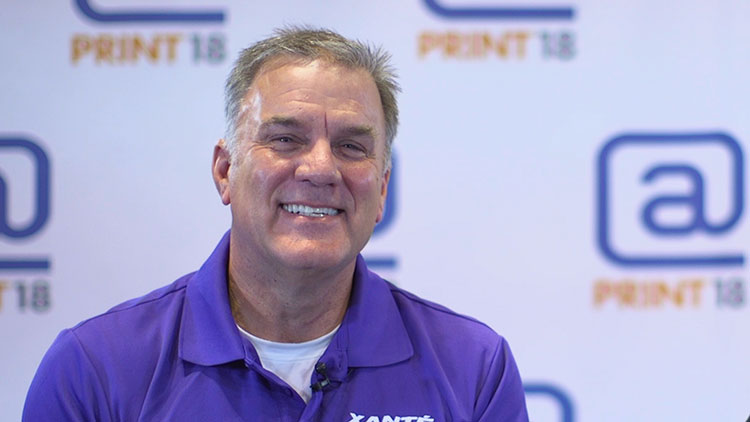 But what's wrong with the old QR Codes? According to Robert Ross, CEO of Xanté, there are a few areas where the QR Code falls short, and does not deliver on its promise. First, the QR Codes are not visually appealing, with their black and white pixel arrangement. Second, they offer access to only one weblink, and third, you need to scan the code with your phone's camera and a QR Code app – which is not as simple as it could be, and most importantly, cannot be accessed on desktop computers – only on mobile phones.
Xanté, a manufacturer of printers and print workflow solutions based in Alabama, USA, has developed a new technology to connect printed media to the digital world – the InfoMark – a simple 4 digit alphanumeric code beginning with an "asterisk" for example *9D72, giving over 9 million InfoMark code possibilities.
The InfoMark can be printed (in any font) at the start of a magazine article, allowing the author to attach up to 6 supplemental digital assets (plus unlimited images) related to the article; such as PDF, PPT, links to other articles, video, an audio version of the article or even a "buy now" link.
The InfoMark may be used by manufacturers, publishers, designers and packagers who need a simple way for customers to access additional information about their products – from user's manuals, product specifications and customer service number – to a website link, item purchase page or even a Google Maps street address.