In part 1 of this guide we discussed the technical aspects of SEO; mainly page speed, content hierarchy and rich snippets. This part is about "on page" SEO.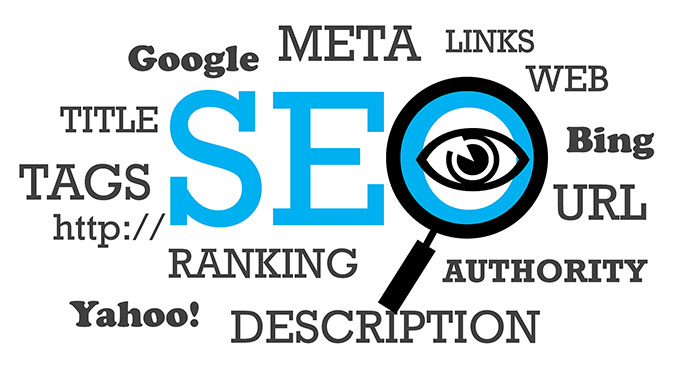 On-Page SEO
On-page SEO relates to the practice of optimizing your website pages to help them rank in the search engines results for your chosen keyword phrases. This practice involves the visual text of your web pages and the HTML code of your website.
Keyword Research
A good keyword research actually starts with understanding your target audience. Ask yourself how your customers are? Where are they from? What are they looking for? The phrases that you want to rank for are not always the phrases your customers use to search online.
The next step is to group your products and services. For example; brochures, business cards, event invitations, photo albums, calendars, etc. Each group will have a "root" keyword and as many keyword variations as possible.
Keyword Tools
There are many useful keyword tools online, some are free and some are paid. Enter your root keyword to any of these tools, which will help you discover dozens (or hundreds) of related keywords.
The most popular keyword research tool is Google's Keyword Planner. As you probably want to rank on Google, it's important to know what keywords Google suggests. The Keyword Planner is free, but you have to create a Google Ads account in order to use it. Other popular (and free) tools are Google Trends, Ahref's Keyword Generator, QuestionDB and Keyword Sheeter.
Paid keyword research tools are often more powerful, accurate and comprehensive than the free tools. Here are a few recommended tools: SEMrush, Spyfu and Ahrefs.
Search Volume
Most keyword tools will list the estimated number of monthly searches for each keyword (the "search volume"). It's important to know how many people search for your keywords, if any. When compiling your keyword list, don't neglect the low-volume keywords. It's good to have a few high-volume keywords for each topic, but good SEO revolves around the "long tail keywords".
Long tail keywords often have very low search volume, or none at all if the tools don't list the search volume. However, long tail keywords make up to 80% of all searches, and these searches are often very specific and intentful, for example "corporate folder printing in boston". Ranking for lots of long tail keywords is often more rewarding than ranking for one major keyword.
Even if your long tail keywords have only 3-4 searches per month, but you have 50 pages that rank for various keywords, this translates to a few hundred monthly visitors from SEO.
Pages vs. Websites
It's important to understand that search engines don't rank websites. They rank web pages. For big and popular websites, the homepage might rank for various keywords, but for smaller websites, it's the inner pages that rank on the search engines.
This brings us back to part 1 of the SEO guide, where we discussed your content hierarchy: Homepage > Category > Subcategory > Product. When you have all of your keywords grouped into topics, assign each keyword group to a page – usually a product page or a category page. These will be the pages you want to rank in the search engines.
Keyword Optimization
The most important place to integrate your keywords is the page title tag and meta description tag. These tags are listed on the search results pages, and both users and search engines consider this as most relevant to the search query.

Make sure the main keyword for each page is in those tags, but you should also consider this text as an advert for your page. Make it relevant, interesting and enticing to click. The more users click on your search listings and visit your page, the more the search engines regard your listing as relevant and valuable for the users.
Next on the list is optimizing the content of your page. Grab your keyword research spreadsheet, and try to implement as many keyword variations as possible in the text. Remember that your content should be readable, interesting and engaging, so don't overuse the keywords. Make sure the keywords don't take more than 5%-10% of the total text.
Optimizing your content doesn't mean just implementing keywords. It means creating great content that people love to read, it means creating user-friendly content which also looks great on mobile devices, breaking the content down into chunks using useful headings and adding bullets, visuals, graphics, images and videos.
Make sure your page URLs are readable and keyword-rich, for example: www.myprintshop.com/business-cards/custom-business-cards, instead of something like: www.myprintshop.com/?cat_id=19&product_id=mps4330bs55
Optimizing Images
Graphics and images are a crucial element to delivering a great user experience, and they must be optimized as well. Make sure to upload images using the correct pixel dimensions according to the page layout (and not having the browser shrink them or fit them), and be certain to use the smallest image file size possible, without compromising the visual quality.
Utilize the image tags that the code provides and populate these tags with a short description of each image. If you can naturally add a keyword in the tag – all the better.
Internal Linking
Search engines love links. Along with good content, links are the main building blocks of the Internet. Internal linking means linking to other pages on your website from within the content. It's not enough to have navigational links in your website menu; search engines have high regard to links surrounded by relevant text.
When linking between your pages, be sure to use keyword-rich "anchor text" – which are the words used for the actual links. Hence use anchor text such as wedding invitations, instead of click here for more wedding invitations.
Now that you know about keyword research, content optimization and internal linking, you are well on your way to ranking your web to print store on the search engines; growing your brand awareness, traffic and sales.