Event will explore how to connect and interact with customers in the "new normal
Press release from the issuing company
The Association for PRINT Technologies (APTech) is hosting a webinar in partnership with Don Carli, President and Co-Founder of the consumer behavior research firm Nima Hunter, Inc. on "The Future of Event Marketing and Customer Journeys."
This free virtual event, which will take place on Wednesday, July 29th at 2pm, will cover several timely topics and help attendees identify current challenges and address them in the "new normal." Questions attendees will explore include; What does your new customer journey look like?, Have you updated your go-to-market strategies?, and What are you doing to connect with your customers?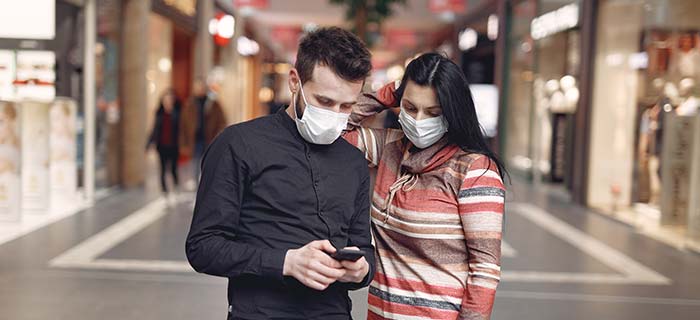 "Digital transformation, product innovation cycles, and yes – a global pandemic – are some of key factors accelerating change and evolution in customer decision journeys and the role of B2B events," says Thayer Long, President, APTech. "This is a critical time to have these very important conversations and APTech is here to help you identify current challenges (even if you think you already know what they are) and address them in this new world."
Additional topics to be covered include:
How COVID-19 has altered the pace and nature of change.
What do experts say about COVID-19's impact on the B2B event industry?
How and when are live, hybrid, and virtual B2B events likely to evolve?
What is the value of new technologies and best practices for shared customer event experiences?
What are the implications for print technology OEMS and their customers?
Interested members of the print community can request registration for the program here.
To learn more about the Association for PRINT Technologies ideas on these seismic shifts, APTech members are invited to participate on our advisory council working on scenarios to gain further insight into the future of events. Those interested in joining the advisory council and benefitting from the discussions and findings should contact [email protected].
About the Association for PRINT Technologies (APTech)
APTech provides a forum to inspire the development of new and valuable print products. We educate, provide market research, and foster collaboration between those who create and those who make. We are the industry association that is focused entirely on the future of print. Our members are the creative minds that love to innovate, and the leaders who stand ready to build the future. We facilitate the evolution of physical experiences in our increasingly digital lives. For complete information about the association, its programs, and its member companies, visit www.PRINTtechnologies.org or phone: 703.264.7200.
About Nima Hunter, Inc
Co-Founded by Don Carli in 1986, Nima Hunter Inc. specializes in helping business leaders and marketing executives identify new product and market opportunities, assess emerging issues, evaluate competitive challenges and support the development and deployment of robust strategies for business transformation and sustainable growth. The company provides confidential business intelligence, marketing research and strategic planning support services to support the success and sustainability of our clients.